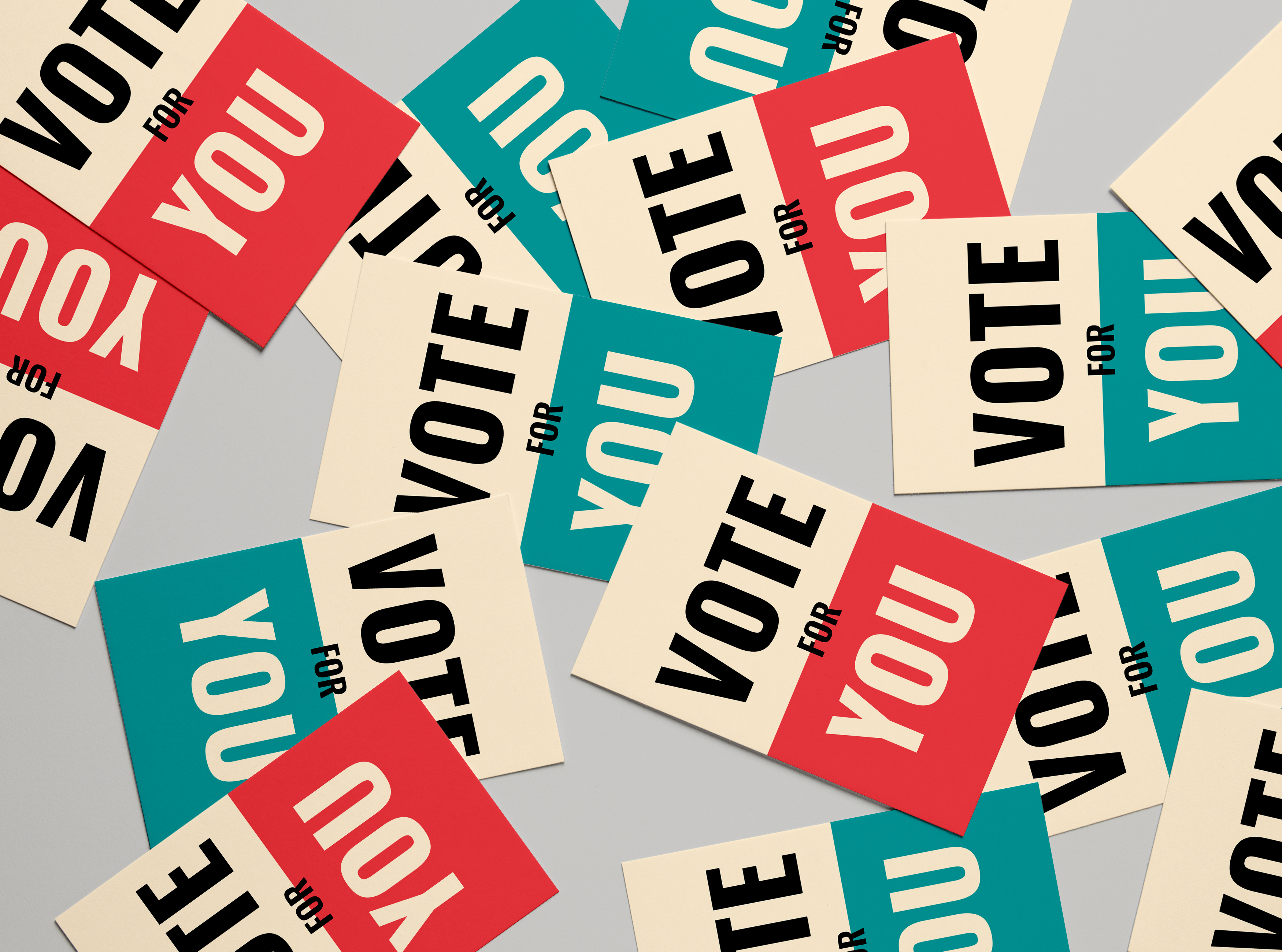 CAMPAIGN

Vote for You
A politician who is afraid of public speaking finds her voice through her voter base. She asks to be measured solely on what she stands for. An advocate for inclusion, her persona is stitched together from harvested imagery and tweets of her constituents.

PROJECT MENTORS
Jennifer Cole Phillips & Jason Gottlieb


MARYLAND INSTITUTE COLLEGE OF ART
2018



This introverted politician campaigns to get her audience to take charge and exercise their power to vote.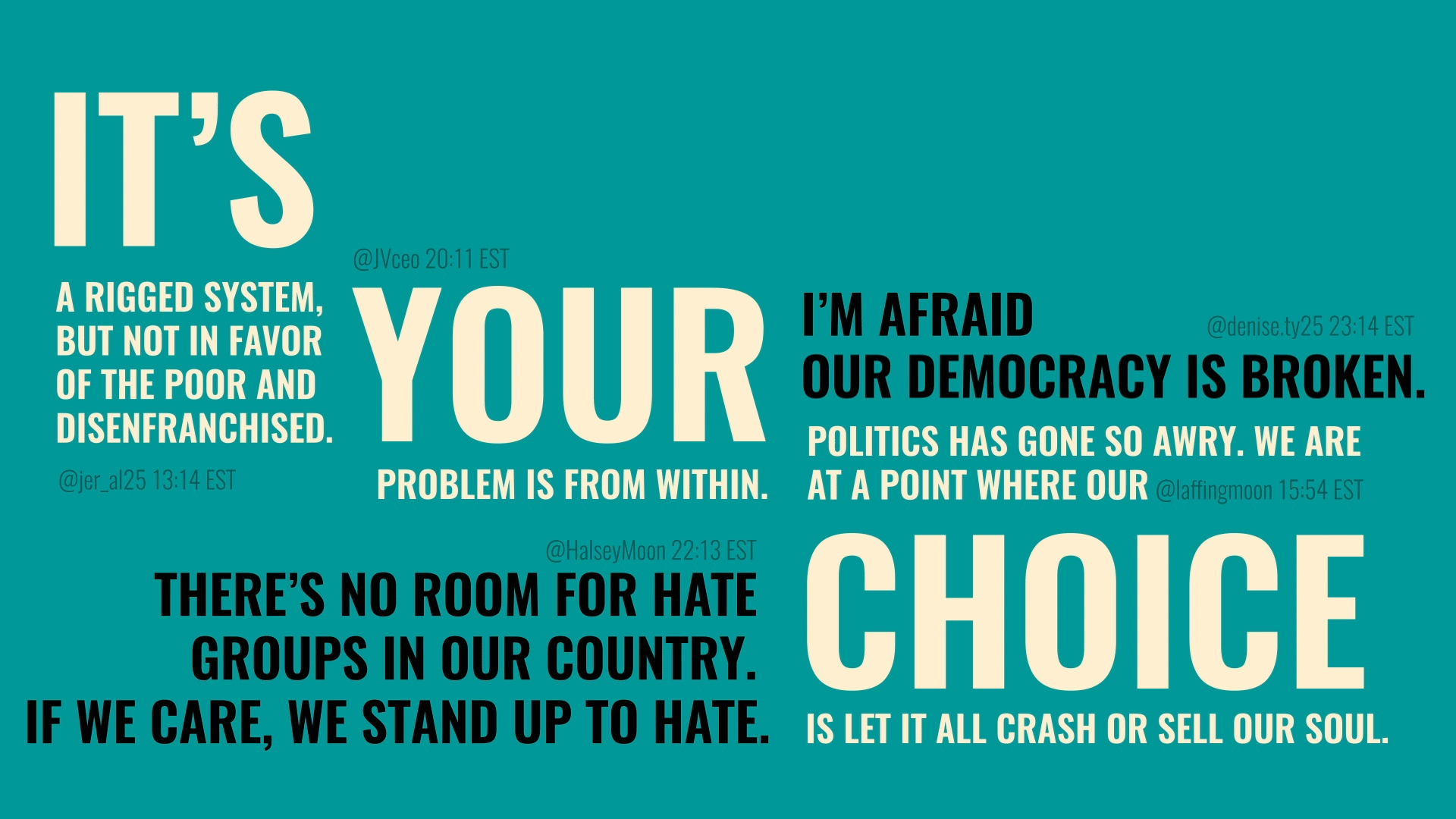 Using the voice of the disgruntled and disengaged voters through their tweets, she stitches together her campaign message.

The idea is to engage the voter as an active catalyst in the democractic process.