PUBLICATION DESIGN

Native Species
of Delhi
An ongoing series of pocket-sized publications to get children interested in the common species of flora and fauna they see in and around Delhi. The information was designed to make the publication engaging for young children and to familiarize them with the species and raise awareness of the challenges that pollution and climate change pose to their survival.
These were designed for Ecotrails, a program by WWF-India's education division.
ROLE
Design & Illustration
RESEARCH & CONTENT
Chetna Singh Kaith, Abhishek Gulshan, Kaustubh Srikanth (WWF-India)
SPECIFIC PROJECT ADVISORS
Pradip Krishen, Dr. Surya Prakash, JNU
PHOTOGRAPHS
WWF-India
WWF-INDIA, EDUCATION DIVISION
2016-2018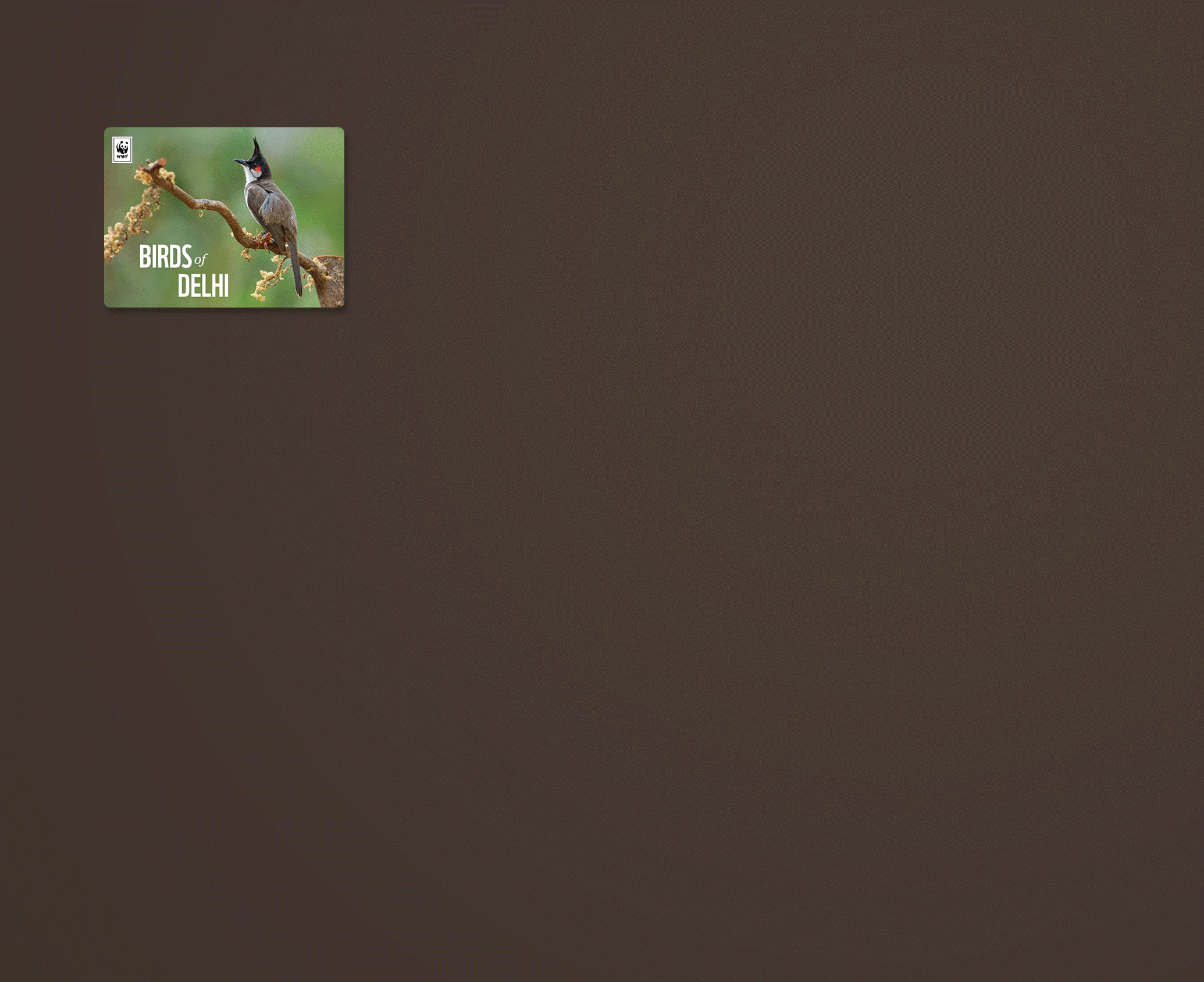 THE ORIGIN

Birds of Delhi

It started off as an easy guide to help identify the common birds one sees around Delhi and mobile enough to be carried along on nature trails. There are dedicated activity spaces that invite the child to participate in the dialogue.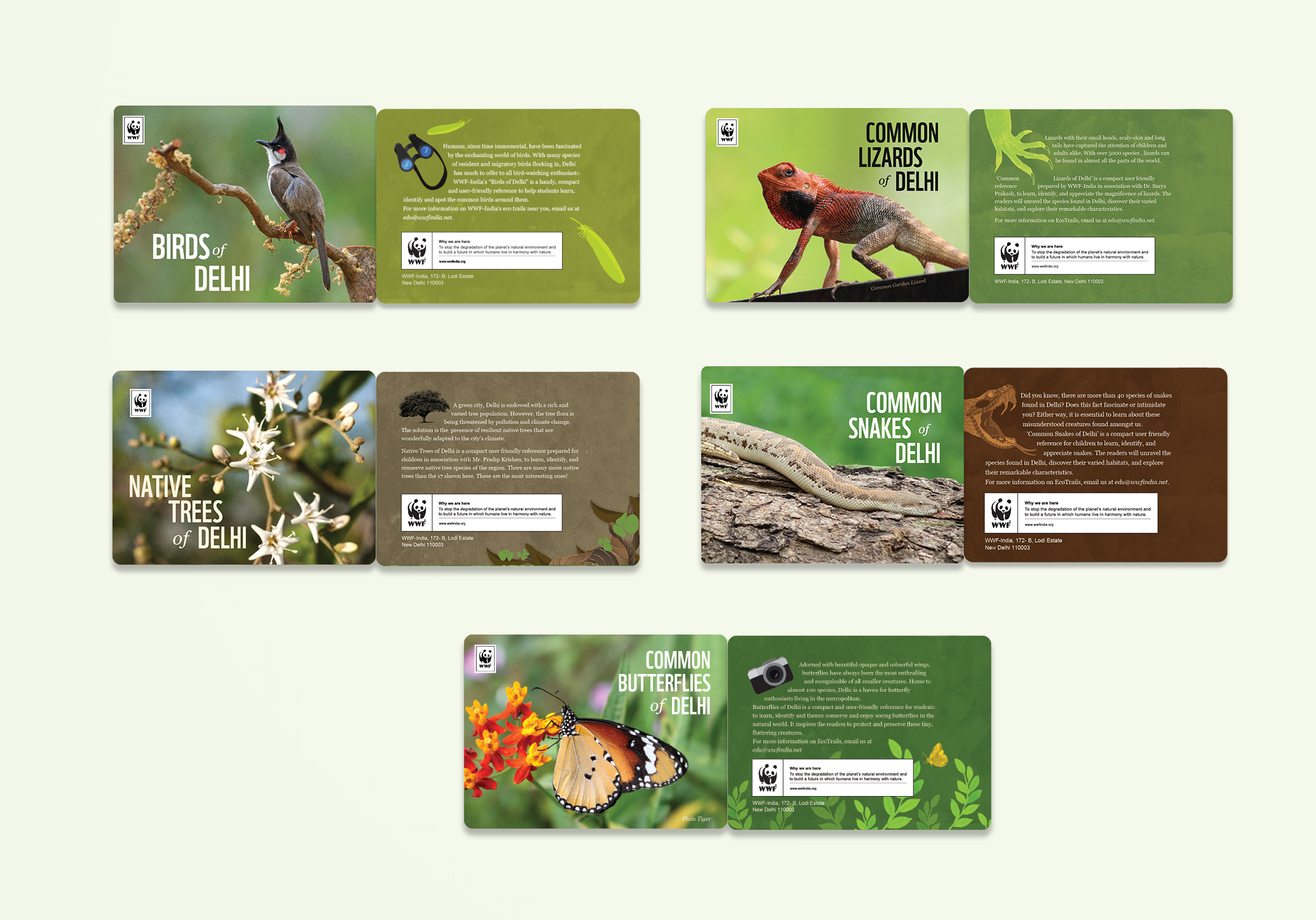 VISUAL LANGUAGE

Native Species of Delhi

After the first publication, we wanted to extend it to create a whole set for the indigenous species of Delhi. I worked towards creating a cohesive visual system that was flexible enough to allow for expansion.


CONTINUING THE SERIES

Snakes of Delhi

Snakes are some of the most misrepresented creatures. This was an effort to create awareness about the species found in Delhi and create a distinction between the venomous and non-venomous snakes. Other publications I have worked on for the same series are on the butterflies, lizards and trees of Delhi.


REGIONAL ADAPTATIONS
I was also part of the team that adapted the publication in Hindi and Tamil. Currently, it is being adapted for different states across India.